Due to the low rainfall in the 2021/2022 winter season, there was significantly less snow on the Sonnblick.
In the summer of the previous year there was still enough snow for the winter season to start with a sufficient old snow cover. From January the snow depth increased only slowly. As a result, the Sonnblick was the winter season with the least amount of snow since records began. March, which was clearly too warm and had little precipitation, made the greatest contribution to this negative result, setting a new negative record with only 7 cm of fresh snow.
In April, an above-average amount of fresh snow fell again. However, due to the exceptionally warm May, which with a monthly average temperature of 0 °C was the warmest since the observatory was founded, the snowmelt started much earlier.
The mean maximum snow depth of 460 cm (mean 1991-2020), which is typically observed at the end of May, was clearly missed. The maximum snow depth this winter was only 290 cm and it appeared on the first of the month. The last time there was so little snow was at the end of winter in 2012, when the maximum snow depth in May was only 261 cm.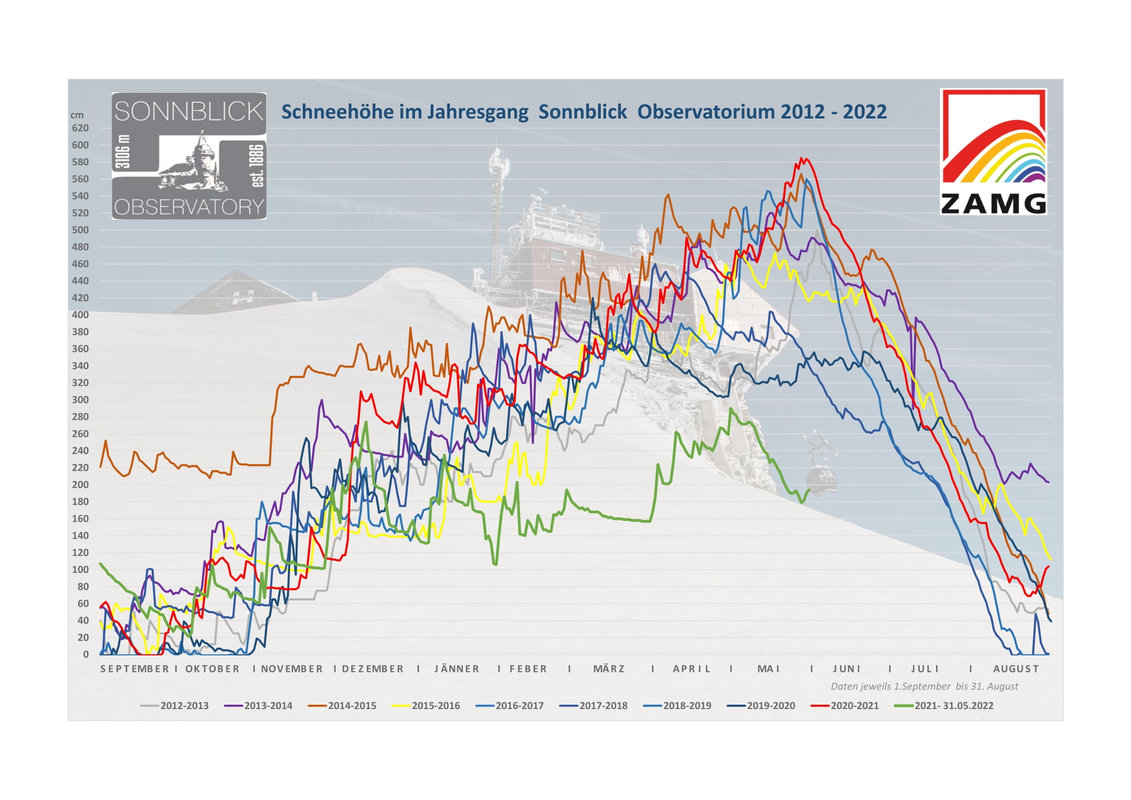 Text: A.Orlik, M.Greilinger
Diagramm: H.Scheer